Know Everything There Is To Know
Easily manage your customer information, including payment options, mail preferences. Even create custom fields.
Throughout our system, you'll always know who owes money and what is being done to get paid.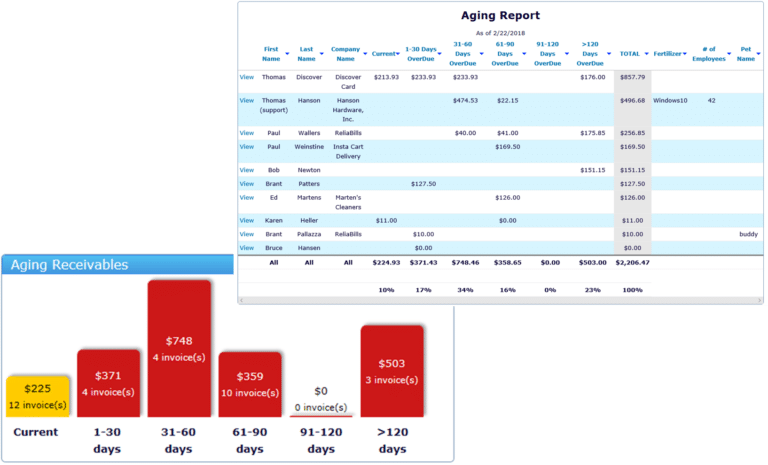 More is not always better. We try to give you valuable reports that can be sorted, exported, sliced and diced.